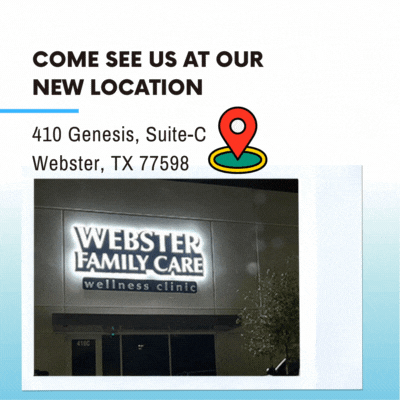 We focus on the whole patient not just a disease classification. Through this holistic approach we can get to the root cause of disease and enable true healing.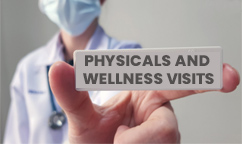 Patient centered, personalized preventative care for adults and children.
From osteopathic medicine to integrative and functional medicine, utilizing techniques to optimize nutrition and optimize hormones via anti-aging protocols.
The safest source for practitioner-grade supplements.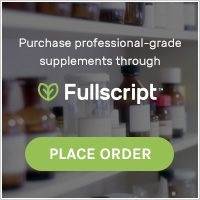 Texas Medical Clinic for Evaluation for Medical Cannabis
Empowering the individual and enhancing the personal healing experience. Our vision is to transform Texas through the power and the truth of medical cannabis. We have physicians that will assess and treat qualifying conditions to evaluate the need for medical cannabis that can improve your quality of life. We promise to be an ally, a resource, and a guide to help you or your loved ones find relief.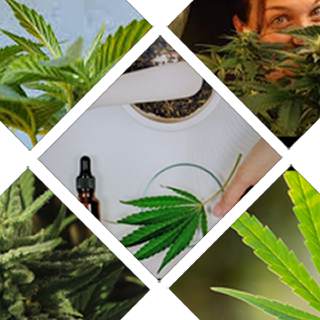 Family Medicine Webster
DR. ZOHRA SIDDIQI, D.O.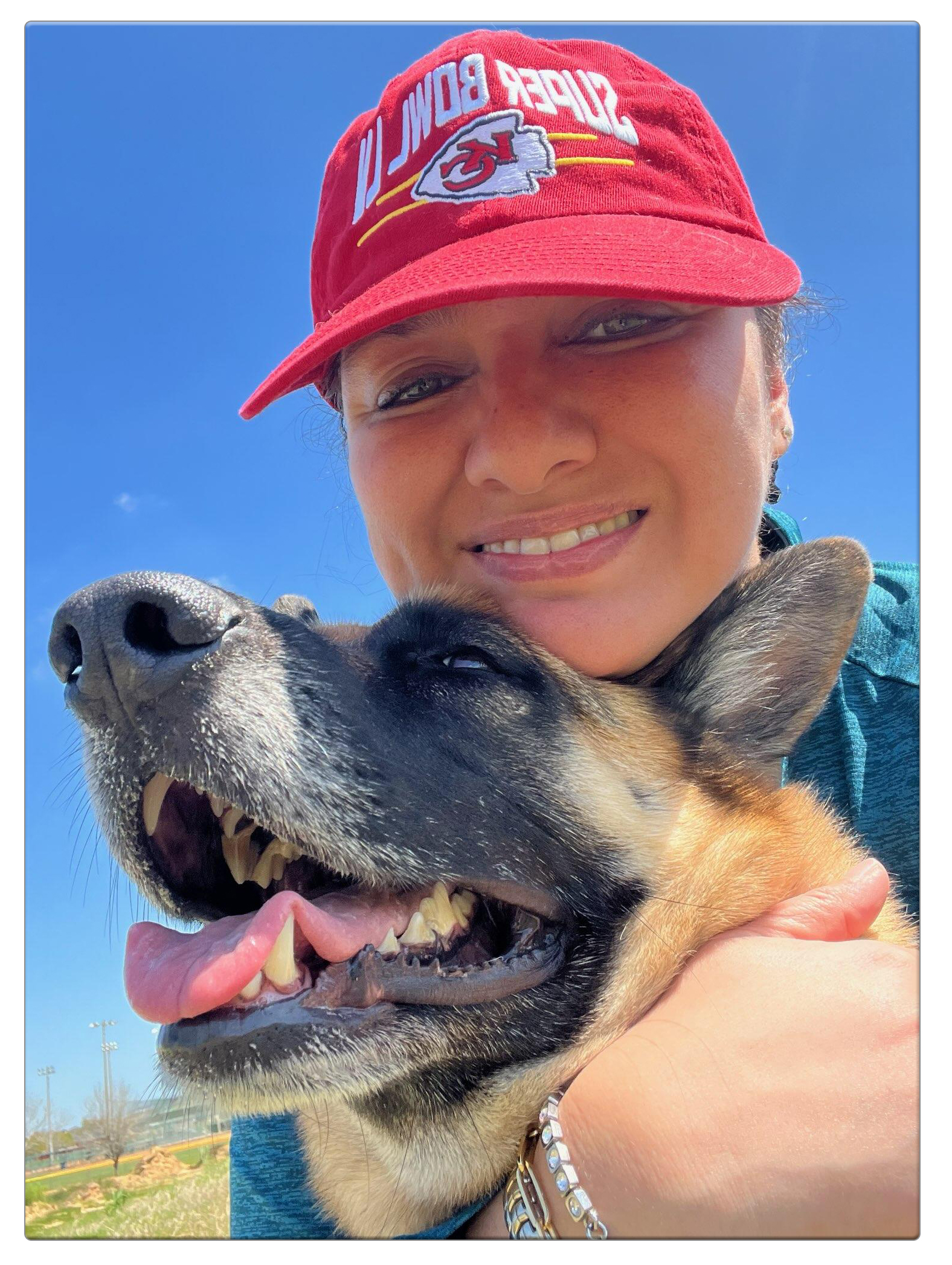 My Bio
Board Certified Family Physician
Dr.Zohra Siddiqi graduated from the University of Health Sciences and Pharmacy: School of Osteopathic Medicine in 1996. After completing her training and achieving board certification in family medicine in 1999 from Baylor College of Medicine, Dr.Siddiqi worked for the Kelsey Seybold group in the greater Houston area before ultimately opening, operating, and managing her own family practice clinic under the name Southwest Doctors. In 2011, motivated by the passion to prevent her patients from falling ill in the first place (remember this word: preventative), she rebranded and shifted her focus to supplement the overall health and wellbeing of her patients and their families - which included the implementation of an aggressively preventative style of practicing medicine. In 2017, Dr.Siddiqi underwent further extensive training to become board certified in Functional / Anti-aging medicine (remember preventative?). Since then, her main focus in serving the families of the Webster and surrounding communities has been to ensure that all families from the top down can worry less about ailments and disease, and focus more on an empowering lifestyle of high quality health.

To add to her accolades, Dr.Siddiqi is on staff as an associate clinical professor for medical students at Baylor College of Medicine and for physician assistant students at UTMB. Dr.Siddiqi has worked with numerous professional and amateur athletes keeping them in tip top performance shape. She treats infants, the elderly, and everyone in between.

When she isn't head over heels invested in the good health and wellbeing of her patients and their families, Dr.S enjoys quality walks with her 5.5 year old teenage minded German Shepherd - and on occasion just kidding, she tends to the needs of her 4 children (aged 18, 19, 22, and 25) doing her best to keep them optimally healthy and happy.

Dr.Siddiqi welcomes you and your families to enjoy the benefits of high quality preventative medicine with a great interest in preserving your youth from the inside AND out.
What We Do
Supplements
Metagenics,
Orthomolecular,
Thorne,
Xymogen
"Professional CBD products available"
View All Supplements
Tests
EKG
In House Phlebotomy
Utine Analysis Audiometry Hearing Test
Vision Testing
Pulse Oximetry
Pulmonary Function Testing
PRP Injections
Vitamin Injections
Botox Injections and Fillers
Hair Regrowth with PRP Injections and Supplements as well as red light Therapy
Vampire facials with microneedling and prp as well.
We now give IV therapy!

Functional Medicine Visits
These are NOT covered by insurances
Premium Labs and Insurances
Hormone Evaluation
Detoxification Nutritional Testing
SpectraCell Labs
Genova
ZRT Labs Doctors Dat
(Advanced tests are not covered by insurances)
Most insurances accepted.
Aetna
Aetna-Choice
PPO Aetna
Blue Cross
Blue shield
TRICARE
United healthcare
Cigna
Lab companies
we work with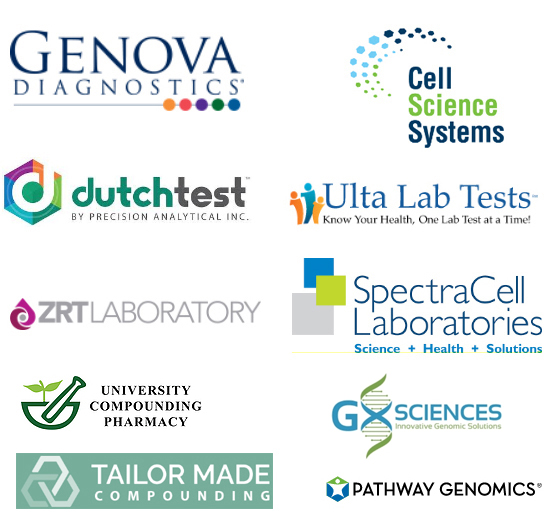 Supplement companies
we work with
Providing professional & compassionate care. Need help now?
Call us for appointments (281) 724-1271. We accept Insurance, VISA, Mastercard, Check Card and CASH, NO CHECKS.
A $50 Fee is charged for all patients who do not give us 24 hours notice in the cancellation of their appointments
Make an Appointment
Patient Testimonials: Real Experiences with Our Services
She is a very knowledgeable, professional, and caring physician! Her office staff are friendly and helpful. I never feel rushed during my appointments. Dr. Siddiqi is attentive to any issues or concerns that I may have regarding my health.
Dr. Siddiqi is a brilliant DO! She is very compassionate and offers great advice with various options. I am so happy I finally found a doctor who genuinely cares about her patients. I went to different doctors for several years, but none resulted in the care and outcomes I've gotten with Dr. Siddiqi. I've noticed many improvements like increased energy, decreased anxiety, and less inflammation in my body. I highly recommend seeing her if you want to improve your health & quality of life!
We love Dr. Siddiqi! She is first of all, amazingly kind, but she's also extremely knowledgeable, brilliant actually, and always helps us with alternative ways of healing. She doesn't just throw the pharmacy and standard protocol at us. She treats us as individuals taking into account, our personal health history and what is right for us. My husband has been through a lot and one of the many times she's treated him stands out in my mind. He had a huge wound on his leg and it was right during the early days of Covid. To keep him out of the hospital, she saw him every few days in her office to treat the wound. With all the care and correct medications, it healed and he never had to visit the ER. I'm so grateful for that. Her staff is wonderful beyond words. Elizabeth is an absolute gift!! I don't know what we would do without her and Dassia is wonderful too! We're so thankful for this office!
Loved the new location and the staff is awesome. The doctor is genuinely caring and courteous. From making an appointment to checkout was a smooth process. All smiles....5 Stars!
Dr. Siddiqi is an excellent DO. Her bedside manners are outstanding. Dr Siddiqi truly care for you as her patient. Her knowledge with functional & integrative medicine its spot on. Dr Z Siddiqi is truly the best. The lady's from the office Elizabeth & Dassia are wonderful, very helpful with a big ❤️Thank you Dr Siddiqi ♥️& staff!
❮
❯
Providing professional & compassionate care
Services provided include primary care, All ages seen, Well Woman, Well Baby, Well Child. Functional medicine visits, complete physicals and functional physicals for pediatrics as well as adults. IV therapy. In house labs and ekg, audiology,pulse ox, Pulmonary Function Testing. Osteopathic Manipulation, Vitamin Injections, Nutrition, Hormone Consults, Food and Allergy, Gut Microbiome Testing, Vitamin Testing, Mold and Metal Testing, Shockwave Therapy, Micro Needling, Sports physicals, Biometric screening, EKGs
Qualifying Conditions for Medical Cannabis in Texas
Medical Marijuana is legal, low-THC medicine that is prescribed by board-certified, registered physicians (like myself)to treat the symptoms of the qualifying conditions in the Compassionate Use Program. In Texas, medical marijuana can contain up to 1% THC by weight. All medical marijuana products in Texas must undergo rigorous testing and analysis to ensure that products are consistent, purely extracted, correctly formulated and dosed, and are free of any toxins or heavy metals.

While there is no age minimum for medical marijuana in Texas, you must meet a few requirements to access it:



Amyotrophic lateral sclerosis (ALS) is a neurological disease involving the nerve cells that are responsible for muscle movement. ALS usually begins in the hands, feet or limbs, then continues to deteriorate muscle control throughout the body. Early signs of ALS may include muscle stiffness and weakness. Patients living with ALS may also experience muscle cramps, twitches, spasms, slurred speech, difficulty walking, tripping and falling, difficulty sleeping due to pain, and cognitive difficulties. These symptoms can also trigger mental difficulties such as anxiety and depression. Our ALS patients have reported improvements in muscle cramping, pain management, anxiety, insomnia and overall mobility after taking medical marijuana. Watch our success stories here. ALS Symptoms Medical Marijuana Can Relieve:
Muscle cramping and stiffness
Pain
Mobility
Insomnia
Anxiety
Depression
Alzheimer's Disease (AD) is a covered condition for medical marijuana in Texas that slowly, progressively destroys brain cells over time. The most common symptoms include loss of memory and thinking skills. As the disease progresses, people with AD will lose the ability to perform simple activities of daily living like dressing themselves, toileting and bathing. Medical marijuana can help produce anti-inflammatory, antioxidant and neurogenic effects in patients. Clinical studies have also reported positive behavioral effects in patients with Alzheimer's. AD and Dementia Symptoms Medical Marijuana Can Relieve:
Appetite loss and weight loss
Cognitive impairment
Memory loss
Neuroinflammation
Neurodegeneration
Pain
Insomnia
Agitation and behavioral changes
One of the covered conditions for medical marijuana in Texas, Autism is a spectrum disorder that mainly impacts behavior and some physical abilities. While symptoms and severity can vary widely, patients living with Autism usually experience difficulty with communication, difficulty with social interactions, obsessive interests, aggression and repetitive behaviors. Since the mid 2010s, there have been several noteworthy studies that show CBD and THC helps improve symptoms and co-morbidities. Autism Symptoms Medical Marijuana Can Relieve:
Difficulty with social interaction
Difficulty with speech or communication
Obsessive or repeated behaviors
Depression
Seizures
Restlessness
Aggression or disruptive behavior
Insomnia
Several studies point to the potential benefits of medical marijuana for cancer patients who are experiencing nausea, vomiting, decreased appetite, and pain. While research is still ongoing, patients have reported improvements in appetite, nausea and overall quality of life with medical cannabis. Cancer Symptoms Medical Marijuana Can Treat:
Pain
Anxiety
Nausea and vomiting
Decreased appe
Peripheral neuropathy refers to the conditions that result when nerves that carry messages to and from the brain and spinal cord from and to the rest of the body are damaged or diseased. The peripheral nerves make up an intricate network that connects the brain and spinal cord to the muscles, skin, and internal organs.
While the cause of Multiple Sclerosis (MS) is still unknown, this potentially disabling disease triggers the body's immune system to attack the central nervous system. MS can trigger a wide range of symptoms for patients including muscle spasms, pain, fatigue, slurred speech, dizziness and anxiety. Research shows medical marijuana, containing CBD levels equal or higher than THC, have had positive effects on muscle spasticity and pain. The effects of cannabis and its safety have been reviewed by the American Academy of Neurology in a practice guideline. In Texas, MS is a covered condition eligible for medical marijuana. MS Symptoms Medical Marijuana Can Relieve:
Muscle spasms
Anxiety
Pain
Parkinson's disease (PD) is a progressive neurodegenerative disorder that affects movement and is a covered condition for medical marijuana in Texas. Patients living with Parkinson's may experience tremors, slowed movements (bradykinesia), rigid muscles, involuntary muscle movements (dyskinesia), impaired posture, spasms and speech changes. Other associated symptoms can include depression, anxiety, hallucinations, sleep disorders and late-stage dementia. Multiple studies in animal models have demonstrated symptom relief, improvement of treatment-induced dyskinesias, and suggest a role in neuroprotection with various cannabinoid therapies. Parkinson's patients have reported improvements in pain management, movement, spasms and overall quality of life with cannabis medicine. Check out our patient success stories here. Parkinson's Symptoms Medical Marijuana Can Relieve:
Dyskinesia
Bradykinesia
Muscle spasms
Rigidity
Insomnia
Anxiety
Pain
Epilepsy, which is eligible for medical marijuana in Texas, is a neurological disorder in which abnormal brain activity causes seizures and disturbances in cognitive functions. Approximately 30 percent of people with epilepsy don't respond well to conventional treatments, but cannabidiol (CBD), a non-psychoactive compound found in the cannabis plant, has emerged as a promising alternative treatment option. Research indicates medical marijuana treatments may decrease the frequency of convulsive seizures in some patients living with intractable epilepsy, and numerous patients and caregivers have come forward across the country in recent years reporting positive responses to CBD. Epilepsy Symptoms Medical Marijuana Can Relieve:
Seizures
Anxiety
Chronic Traumatic Encephalopathy (CTE) is a neurodegenerative disease that causes irreparable brain damage triggered by repeated head traumas. This rare degenerative disease is also one of the many conditions eligible for medical marijuana in Texas. As the disease progresses, patients may experience changes in their mood and behavior, memory loss, confusion, impaired judgment, depression, aggression, insomnia and eventually progressive dementia. CTE Symptoms Medical Marijuana Can Relieve:
Depression
Insomnia
Mood and behavior management
Neuroinflammation
Spasticity is a condition in which muscles stiffen or tighten, preventing normal fluid movement. The muscles remain contracted and resist being stretched, thus affecting movement, speech and gait.
Posttraumatic stress disorder (PTSD) is a psychiatric disorder that may occur in people who have experienced or witnessed a traumatic event such as a natural disaster, a serious accident, a terrorist act, war/combat, or rape or who have been threatened with death, sexual violence or serious injury. In recent clinical studies, people suffering from posttraumatic distress disorder have reported that cannabis can reduce the severity of their symptoms.
Make an Appointment
Call us for appointments
(281) 724-1271.
We accept Insurance, VISA, Mastercard, Check Card and CASH, NO CHECKS.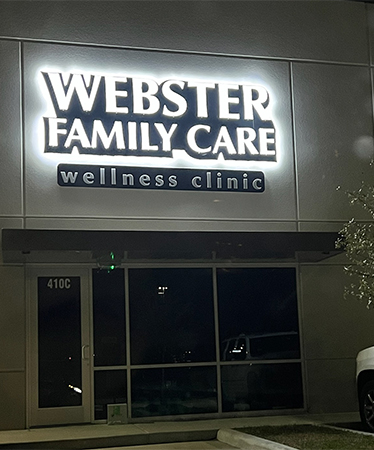 Our Address
410 Genesis, Suite-C
Webster, TX 77598


Contact Now