Supplements & Tests
PRP (Platelet Rich Plasma), Recovery,BOTOX,Vibrant Blue Oils,
WHAT IS PRP THERAPY FOR HAIR LOSS?

| | |
| --- | --- |
| | Hair loss is a significant concern for many women and men, whether it's brought on by genetics, age, hormones, medical conditions, or years of over-styling. With recent advancements in hair restoration, doctors have created new treatments to fight hair loss. Platelet-rich plasma (PRP) therapy is an innovative nonsurgical treatment that has shown remarkable results in slowing down, stopping, and even reversing baldness. Additionally, PRP has helped patients who suffer from alopecia areata or thinning eyebrows. By extracting growth factors and bioactive proteins from your blood, we can strengthen your hair, resulting in longer, thicker, healthier locks. (Of note, one should make sure they have done labs and assure no other nutrient or hormonal deficiency exists.) |

OUR PRP FOR HAIR LOSS TECHNIQUE

As a minimally invasive procedure, we can complete the PRP treatments in an hour. PRP begins with one of our dermatologists drawing a small amount of your blood and placing it in a centrifuge, which spins the blood at a high speed to separate the platelet-rich plasma from the rest of the blood components. Next, we'll administer a local anesthetic to your scalp and apply your platelet-rich plasma to the regions of your head that are bald or thinning. To activate the PRP and enable it to seep deeper into the skin, we perform microneedling on the scalp, which creates micro-injures in the skin. We recommend scheduling a follow-up appointment every 9 – 12 months to maintain your results.

WHAT TO EXPECT

There's no recovery period necessary for this procedure, and you have virtually no limitations or constraints. Patients may develop some redness, minor swelling, or mild tenderness near the treated areas. These symptoms generally last up to 48 hours. While results differ for each person, cosmetic results are usually noticeable 4 – 6 months after the first session and can continue to improve for up to a full year. Since PRP isn't a permanent solution for hair loss, we recommend follow-up treatments every 12 – 18 months. It's important to be aware that PRP doesn't create new hair follicles in places where you're already bald but is rather used to reverse the miniaturization of existing hair follicles, so they produce healthier, thicker, and longer hair fibers.

 PRP THERAPY FOR HAIR LOSS FAQ

How much does PRP therapy for hair loss typically cost?

PRP therapy for hair loss costs will depend on your level of hair loss and the number of treatments necessary to reach your goals. When you have your consultation at Webster Family Care,  we will examine your hair and listen to what you want to achieve with your PRP treatments. Then Dr. Siddiqi will create a treatment plan and be able to estimate your treatment costs.

When do you see results with PRP therapy for hair loss?

Most patients can expect to see visible results within 4 – 6 months after the first session that can continue to improve for up to a full year.

How often do you need to get PRP treatments?

To achieve your initial results, typically three PRP treatments are needed, spaced one month apart. Depending on your hair loss and needs, maintenance treatments are usually recommended every 9 – 12 months.

Is PRP therapy for hair loss effective?

Outcomes for PRP hair loss therapy are unique for each person and depend on genetics, severity of hair loss, response to the treatment, and other factors. You must remember to have realistic expectations and patience. It takes time for the stimulation of new hair growth and for it to become visible. Many studies have reported effective results, with one study finding visible improvements after six months of PRP therapy with more than 40% of participants achieving a least a moderate level of improvement. It is of note that if one has lost hair for years, it may not grow back. The best results are when hair starts the thinning process. The sooner you treat the better the result.

Vibrant Blue Oils




Vibrant Blue Oils is the preferred practitioner source of for pure, organic and wildcrafted essential oils blends. Why would you settle for anything less.
read all here : https://vibrantblueoils.com

Epionce SAFE SKIN Products

We have new SAFE SKIN products by Epionce. Come check them out
read more…  https://www.epionce.com




EltaMD

EltaMD sun care and skin care
for every season

Eclipse PRP

The Eclipse Platelet Rich Plasma or PRP system utilizes a patented separator gel technology to isolate the platelets while eliminating the undesirable components such as red blood cells and inflammatory white blood cells.
read more….

Liquivida

Liquivida Lounge started as a concept at a Coconut Creek medical spa in 2013 with partners Dr. Leo Reyes and Dr. Howard Newman, and grew to be much bigger because people now prefer alternative medicine solutions to live longer, healthier lives.

Nutrition is the key to life, and sometimes, we don't put the best into our body. This lowers our energy, breaks down our body's defenses, and even impacts how we age.

True dark

TrueDark's premium eyewear helps you manage your light exposure so you can sleep, feel and live better.

PRP (Platelet Rich Plasma)
PRP PRP (Platelet Rich Plasma) is produced from an individual's own blood. After a blood sample is obtained from a patient, the blood is put into a centrifuge, which is a tool that separates the PRP from the blood. The blood is spun for approximately 15 minutes.

PRP contains highly concentrated amounts of natural growth factors and other cytokines that promote the regeneration process of soft tissues. The PRP is applied directly to the channels that were created from the micro-needling to further stimulate the natural healing process and creation of collagen.

Recovery
After the treatment, your skin will be slightly pink and feel slightly sunburned. For most people, your skin will completely recover in 24-72 hours. Your body's collagen production usually takes about 4-8 weeks, so you will continue to see improvements over this time.

Medical Wave

Medical Wave believes in better therapies through new technology. STORZ Medical has been a leading manufacturer of medical devices since 1941. The STORZ mission is to continually improve EPAT/Shockwave technology, to develop new system concepts and to identify new therapy indications in close cooperation with leading medical institutes.

Discover how Medical Wave leverages over 75 years of medical research and development through world-renowned medical manufacturer, STORZ Medical. 
read more...

BOTOX® Cosmetic

Only BOTOX® Cosmetic is FDA-approved to temporarily make moderate to severe
frown lines, crow's feet and forehead lines look better in adults.

Hair Wellness Evaluation

Five common factors can impact your hair growth: hormones, stress, metabolism, gut health, and toxins. Find out what's affecting yours with a few key questions.

At the end you'll get a personalized product recommendation  1 Core solution and up to 2 Targeted Boosters – designed to support the systems responsible for your hair health. Grow forth to get started! click here…

BIOCIDIN® FORMULAS

Biocidin® is a synergistic combination of botanical medicines, which targets the entire GI tract and oral cavity, and supports microbiome balance for healthy digestion and elimination. The botanicals also have systemic applications in microbial challenges wherever they occur. Laboratory and clinically tested for effectiveness for 30 years.
read more…  https://biocidin.com
Tests
Dutch Test, Genomind, Maxgen Labs
Providing professional & compassionate care. Need help now?
Call us for appointments (281) 724-1271. We accept Insurance, VISA, Mastercard, Check Card and CASH, NO CHECKS.
Functional medicine visits are cash only.
$50 Fee is charged
A $50 Fee is charged for all patients who do not give us 24 hours notice in the cancellation of their appointments
Make an Appointment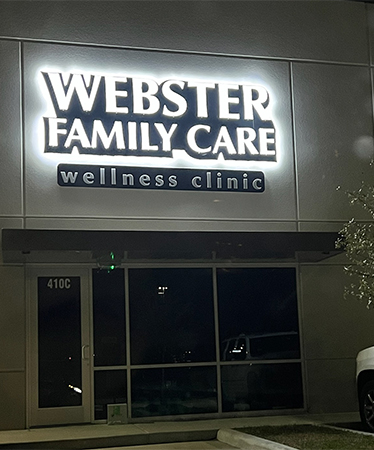 Our Address
410 Genesis, Suite-C
Webster, TX 77598
Contact Now